Varazze
Hotels and Tourism

Association

We accompany you to discover the territory of Varazze
History

of Varazze

Better known among the inhabitants as Varase or Väze, this Ligurian town boasts a proud past as a commercial and tourist port, as well as a shipbuilding center of reference.

Varazze today is a picturesque fishing village rich in testimonies of its importance, scattered among the 7 hamlets that still make up the municipal territory.

Its history begins in 4000 B.C., as the famous Menhir Cian de Munega in the hamlet of Invrea tells us. The town was initially known as Ad Navalia, in honour of its deep and ancient connection with the sea. Later, Varazze became an important Roman settlement, of which there are still significant traces today. The territory, at the time, was known as Varagine because of its sandy shore suitable for launching boats.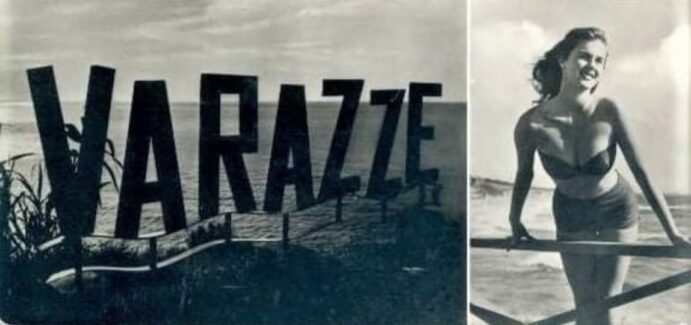 Characters

of Varazze

The history of the town of Varazze is intertwined with that of many protagonists of Italian history and beyond.

Among the most illustrious figures is the Dominican Jacopo da Varagine, blessed and bishop of Genoa, best known for his Legenda Aurea. This hagiographic collection of biographies, traditions and religious tales, compiled in the second half of the 13th century, is still a fundamental religious text today. Translated into several languages, it has also been a source of inspiration for many medieval artists, from Giotto to Piero della Francesca.

Jacopo da Varagine is the patron saint of Varazze together with Caterina da Siena. The Saint is celebrated for an episode dating back to 1376 when, visiting the town in the grip of the plague, she managed to free it from the pandemic with a prayer.

Another historical personage of Varazzine origins known throughout the world was Lanzerotto Malocello. This explorer was the first to cross the ideal boundary of the Strait of Gibraltar, 2 centuries before Columbus, landing in what is now Lanzarote in the Canary Islands.

Its privileged area, protected by the Ligurian bay and sheltered by the mountains, made Varazze much disputed in the past, first as part of the Republic of Genoa, then of the First French Empire and finally of the Kingdom of Sardinia.
"City of Women"
Varazze is the City of Women. Every year, the Municipality organizes events, activities and experiences to give voice to the female universe.
Discover More
What the
guests

tell about us.

A welcoming city, seated between the mountains and the sea with great quality touristic hotel structures
Martina M.
Varazze è una piccola perla della Riviera ligure. Ci vado da parecchi anni ed e' sempre una scoperta bellissima. La consiglierei a chiunque e la amo tantissimo. Ogni volta che ci vado e' come se tornassi a casa!
Giovanna
Città meravigliosa che ti ruba il ❤️
Matteo
Ottimo posto di mare non lontano da Milano.
Piero
Varazze e la passeggiata dei piani di Invrea meraviglia da fare in ogni periodo dell'anno.